Friday starts at 4:45 AM in Billings.
Hotels near Coachella aren't cheap, so to save money, we had the awesome idea of only booking the hotel for 3 nights.
So we catch our 6:30 flight, arrive in LA at 9:30, hop into a rental car, and we're in the Coachella parking line by 1:00.  Awesome, we might be able to catch DJ Lance Rock at 2:15, Sleigh Bells at 3:30, and there's no way we'll miss Yeasayer at 4:20, right?
Wrong.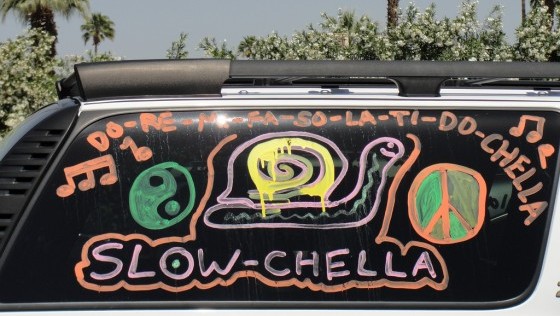 After an INSANELY long wait, we finally get a parking space and book it into the WAY overcrowded festival just in time to see Tom Morello of Street Sweeper Social Club invite Rage Against the Machine drummer Brad Wilk onstage to cover LL Cool J's Mama Said Knock You Out.  It's 6:00.
At least we made it in.  Later, we heard that the entry staff were mostly volunteers, some of whom were giving wristbands to people who slipped them cash.  Also, e-tickets weren't scanning, so anyone with a paper ticket (valid or not) got a wristband.  They apparently ran out of wristbands meaning a lot more people got in than the 75,000 who paid for tickets to the sold out festival.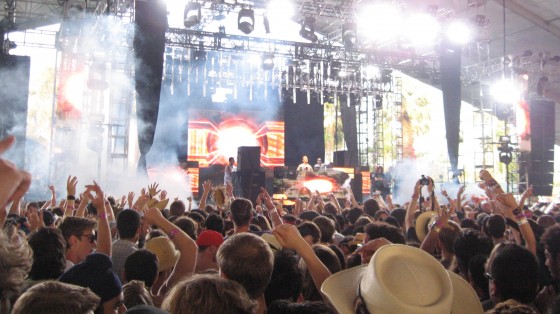 We headed over to the Sahara for Wolfgang Gartner, who absolutely killed it with a bass-heavy version of Undertaker.  The Sahara sound system is just as loud as i remember it.  Except that this time I brought a pair of Hearos earplugs so I could get up close without murdering my ears.  That was a good call.
We stopped by Gil Scott-Heron who told all the people who bet he wouldn't show up, "You lose" and proceeded to sing the blues like a true bluesmaster.  He worked the crowd really well for an old dude.
Time for the headliners!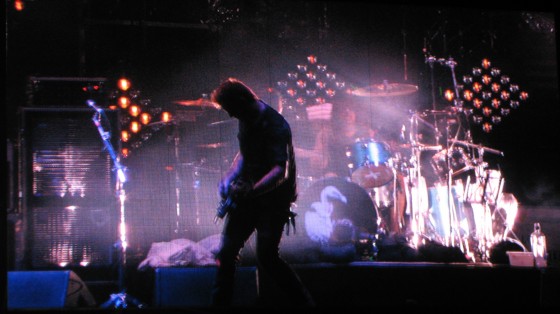 Them Crooked Vultures took the Main Stage.  These guys are pros.  Josh Homme, a Palm Desert native, welcomed everyone to his backyard and looked at home on the desert stage as they blazed through their set.  John Paul Jones rocked the bass, piano, and a handful of other instruments and looked like he was having a great time.  Dave Grohel is an absolute Animal on drums.
We grab a bite to eat while LCD Soundsystem takes their electronic jams to the main stage.
…and now, FEVER RAY.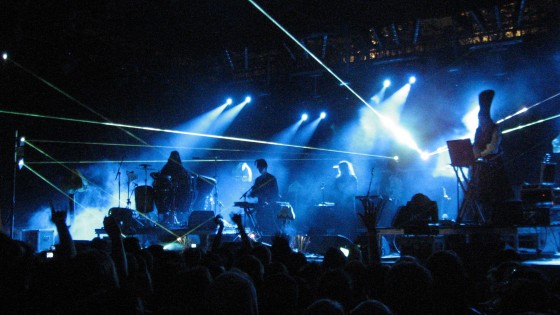 With flickering lamps and incense smoke swirling in the air, the Mojave tent felt like more like a seance than a music festival as Fever Ray took the stage dressed as some kind of large snow beast.  The sound was perfectly strange and loud with more emphasis on percussion than is heard on the album.  The mirrored lasers added to the atmosphere, cutting through the smoke and pulsating to the beat.
From there, we caught the end of Deadmau5, saw Jay-Z's fireworks go off, and started back to the parking lots.  Without traffic our hotel would have been a short 20 minute drive away.  But this is Coachella parking we're talking about.  After 3 hours spent fighting our way out of the parking lot, we finally reached our beds at 4:00 am.
Talk about a long, awesome day.