Slumdog Millionare star Dev Patel has replaced Jesse McCartney (yes, the singer) in the role of Prince Zuko in M. Night's upcoming The Last Airbender film adaptation.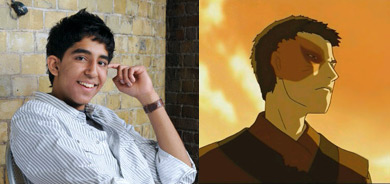 Talk about great news! I still think Slumdog Millionare was an overhyped film, but I can appreciate this guys acting skill. I think he'll bring a lot to the Avatar films.
Here's the kicker: he also happens to be a black belt and 2004 World Championship bronze medalist in Tae Kwon Do.
Yes, things are looking good for this project.