Want your very own can of Cinco® Cigarette Juice, as seen on Tim and Eric Awesome Show, Great Job!?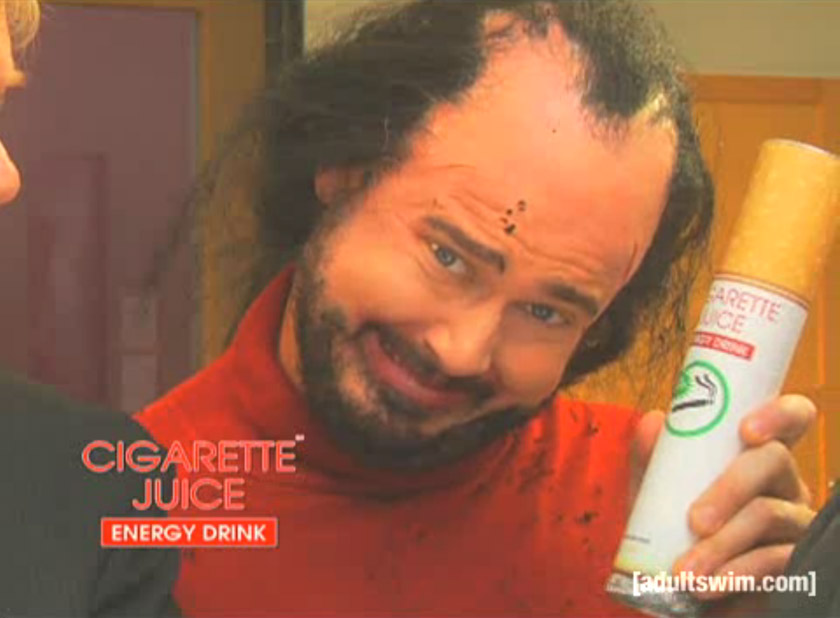 Of course you do, here's how!
Make your own Cigarette Juice!
1. Download the template.
2. Print on standard 8.5 x 11 paper.
3. Wrap around two stacked soda cans.
4. Chug!