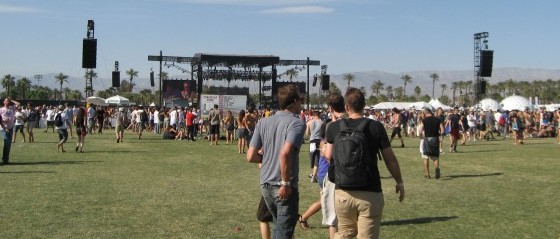 The final day of Coachella. The lineup wasn't as packed as Saturday, but Gorillaz proved to be a fitting end to an epic festival.
But first, it was over to the Saraha for some Rusko dubstep.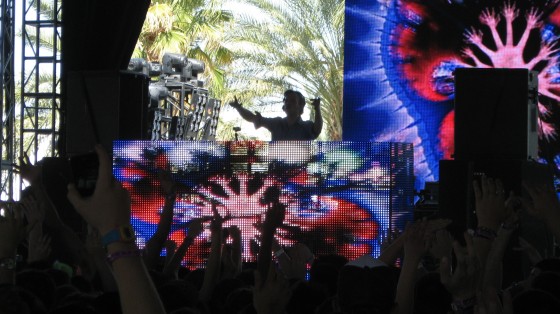 Rusko got things going quickly and seemed really excited to be playing.  His mix moved fast, almost too fast, like he was trying to squeeze a much longer set into his 45 minutes.  Even so, each beat drop got the crowd going and it was a party from start to end.
Glitch Mob were a no-show, so we chilled near main stage while De La Soul gets their groove on.  We caught the end of Club 75 which was disappointing to say the least, but they at least played one Justice track so it wasn't a complete loss.
Next, it was over to the Mojave to see Gary Numan.  Unfortunately, Gary's flight was delayed by volcanic ash, so the stage was mostly empty. Yann Tiersen had moved into Gary's slot so we decided to stay for a front row spot.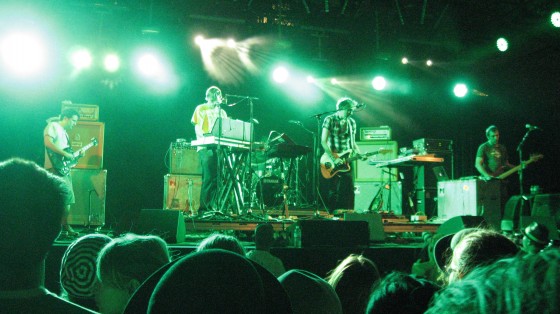 So glad we did.  Tiersen is know for his work on the Amelie soundtrack, but his band was a great mix of  ambient keys, guitar, violin, and melodica that was amazing to see up close.
And, finally.  Gorillaz.
Nobody was quite sure what to expect from Gorillaz, a 'virtual band' that have used different performance methods in the past.  What was going to show up on stage?  A video show?  Holograms? Puppets?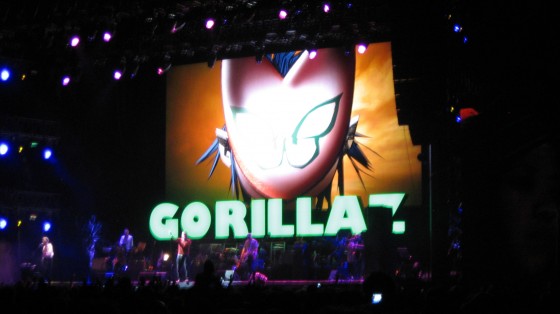 Nope.  Instead, frontman Damon Albarn showed up with Mick Jones and Paul Simonon of The Clash, Bobby Womack, De La Soul, Little Dragon, and the Lebanese National Orchestra for Oriental Arabic Music to play almost all of Plastic Beach in front of the biggest, brightest HD video screen I've ever seen.  The screen showcased Gorillaz visuals, both new and old, to compliment each track.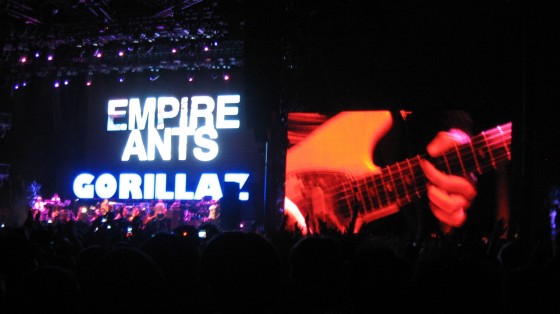 After killing it for over 90 minutes and 18 songs, the set came to a rather awkward end with Womack's "Cloud of Unknowing" and Damon leaving the stage without a 'thank you' or 'good night'.  No encore. Oh well.
So ended Coachella 2010.